Alex Wolford – Trades & Safety Industry Partner Developer, College of Southern Idaho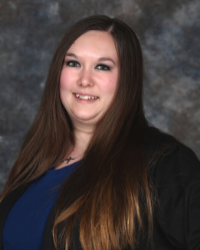 Alex Wolford believes everyone deserves the chance to thrive. As Trades & Safety Industry Partner Developer at College of Southern Idaho, her role is to connect individuals at any stage of their professional journey to their big picture goals, whether it's by placing them into employment that will help them grow or by giving them the skills and or/certifications to gain experience and promotional opportunity within their current positions.
She also collaborates with companies and organizations to help them reach their training, employment, and community needs. "Manufacturing has become one of the leading industries driving our economy forward and is crucial to the success of the Magic Valley," she says. To keep manufacturing successful, the industry needs a growing workforce that is prepared to keep pace with advances in technology. In that vein, Alex recently helped coordinate a Manufacturing Career Camp at CSI to support 75 Magic Valley students ages 12-18 discover their interest in manufacturing and to encourage the pursuit of a manufacturing career.
Born and raised in Twin Falls, Alex enjoys camping, hiking, or being on the lake with my family. She is a foster mom who is working hard to do her part in making a difference in her community through work and support of our youth.
To learn more about Alex's work at CSI, visit: workforce.csi.edu